Compliant Records Management, Accessible by Everyone
In order to be agile, organizations need their information to be available, consistent and reliable. At the same time, regulatory and compliance mandates dictate that controls around organizational information be created and maintained. Transparent records management (TRM) is a way of organizing the same content in different ways for different users. It entails creating more than one view on the same data. With TRM, records managers can view all of the content organized according to specific retention rules, while other users can view the same content organized in a much more granular, user-friendly way.
For example, the records management folder structure can accommodate sorting content from a records retention standpoint.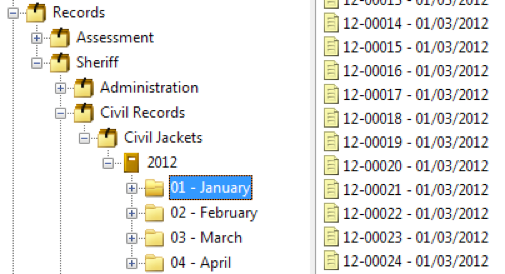 Case workers, and other staff, can view the same informatiion in a case-related folder structure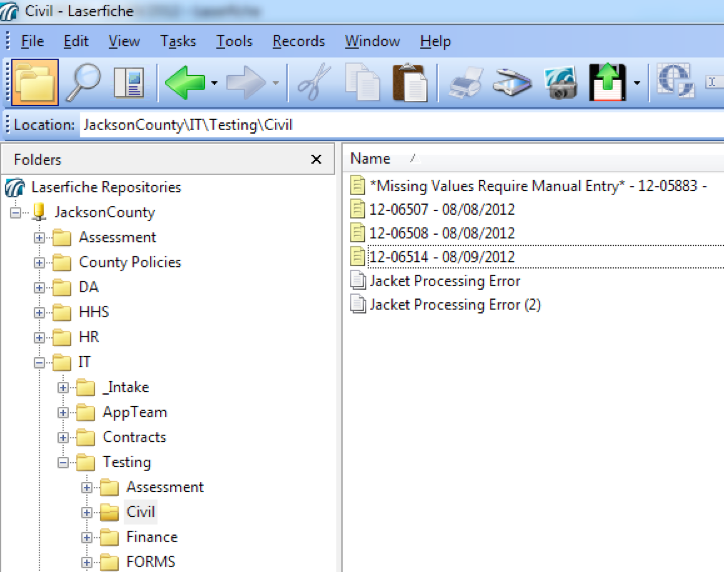 Benefits of Transparant Records Management
Content is never lost or misfiled.
General staff are not burdened with the records management tools or structure.
Records managers can easily make sure that all documents comply with state retention rules.
It is quick and easy to change both the records management and user folder structure as necessary. Once the folder structure is changed, workflows can be run to automatically reroute the documents and create new shortcuts.
Product Brochures
[downloads category=Compliance]