Automate Invoice Processing, Purchase Orders & Accounts Payable
Every organization has invoices that need to be paid. An efficient accounts payable process helps conserve cash, enables staff to focus on revenuegenerating activities and minimizes the chance that the organization will be seen as a bankruptcy risk due to late payments.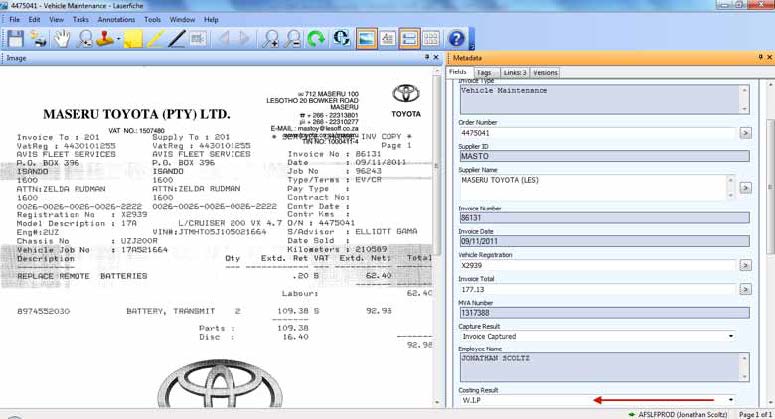 Batch process electronic or scanned invoices
Batch scan physical invoices
Automated data extraction, filing and processing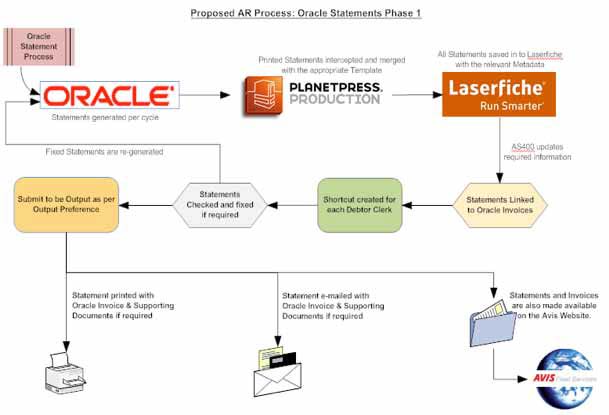 Integrate Laserfiche with your existing systems
Benefits of Digitising Accounts Payable
Implement Laserfiche® at your company for these benefits and many more:
Improved customer service. Issues with invoices can be addressed while on the phone with a customer or supplier by simply searching for the invoice by Order Number, or any other piece of information, in Laserfiche.
With documents all linked together in Laserfiche, a clerk does not need to go between departments looking for information, but can access everything with one click.
Save cases of paper each year. Work digital and scan incoming invoices.
Free up space in the office from filed papers and the save the time once spent on filing.
Documents are immediately available in Laserfiche so staff members don't spend critical work time searching through physical files.
Speed up processing time, resulting in a more efficient process, lower processing costs and better customer service.
Solution & Product Brochures
[downloads category=financial]