Department-wide Implementation
Many HR processes are interrelated and touch multiple departments. By automating these processes, organizations experience efficiency throughout the entire enterprise. Many organizations have successfully implemented Laserfiche across HR.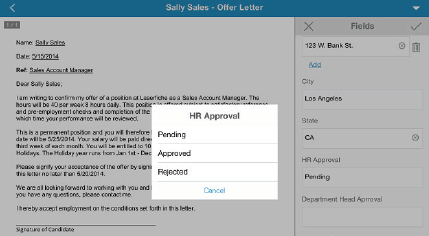 Accelerate HR Approval
Automate HR
Streamline HR with e-Forms
BENEFITS OF LASERFICHE
Implementing Laserfiche in your HR department result in the following benefits:
Documents are approved in as little as five minutes. In the past, it took at least a day just to send the document to the main office from another site. The whole approval process often took a week or more—even if everyone was in the office.
Managers can log into Laserfiche on any given day and quickly see how many employees are traveling, where they are and when they'll be back.
With Laserfiche, if someone needs to look at an employee file, They can access the information anywhere.
Related Brochures
[downloads category=Travel-Request-Approval]